Private dining
Skulle i have lyst til at blive hjemme og spise, så laver vi på Hærværk også "private dining". Vi kommer ud til jer med al maden, tallerkener, gryder og potter og pander, og så laver vi hele menuen i jeres eget køkken og tager opvasken. I skal kun selv stå for glas og bestik, og vi skal bare låne et komfur og en ovn, så klarer vi resten.
Kunne man tænke sig et glas matchende vin til maden, kan vi også lave en "skænk selv"-vinmenu man kan tilkøbe. Vi tager en flaske med til hver servering og fortæller om dem til maden.
4 snacks 6 retter og sødt til kaffen:
Pr. person 895,- ( Minimum 8 personer )
Vinmatch 7 flasker til maden: 2100,-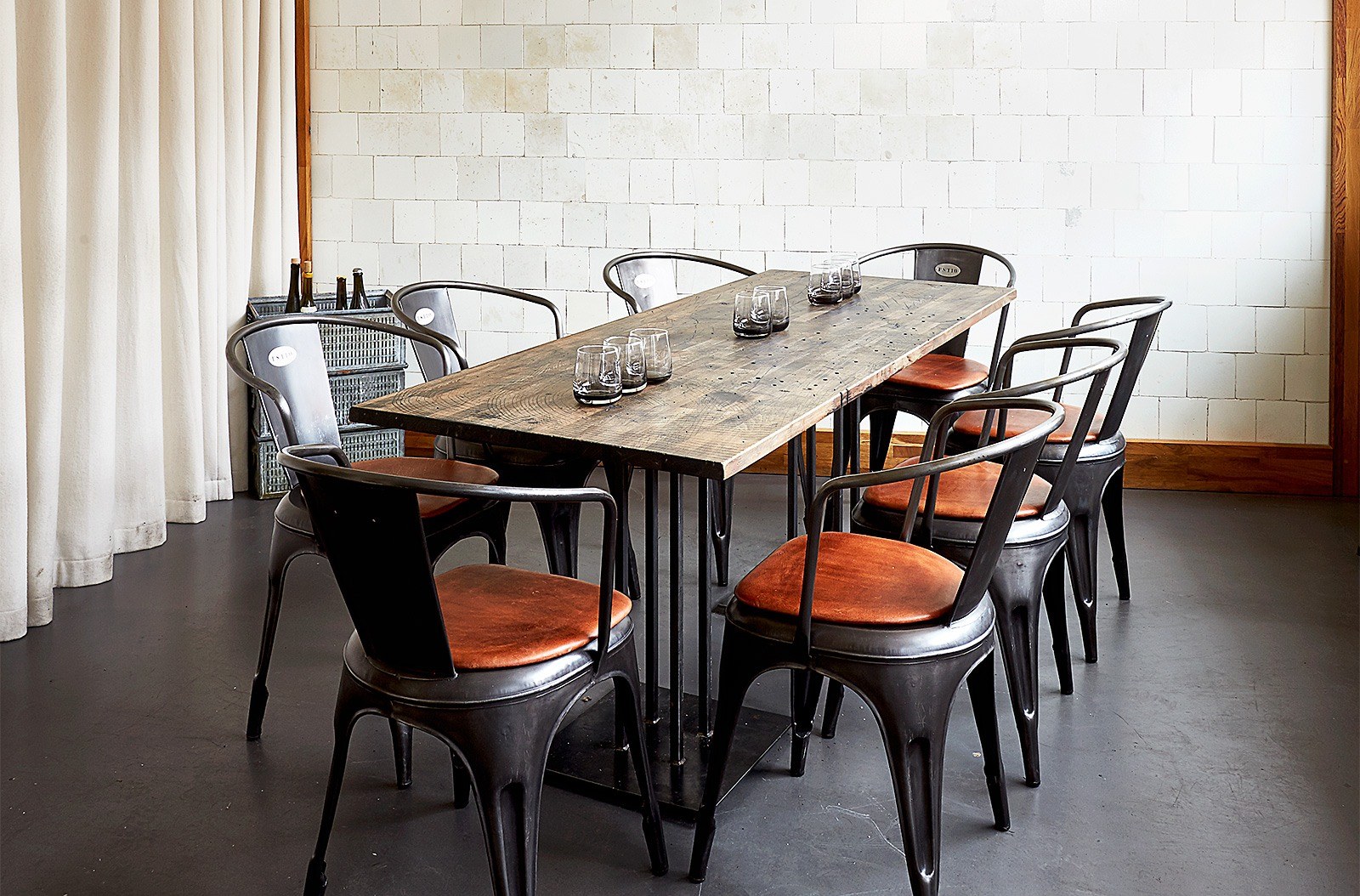 Planning an event
At Restaurant Hærværk we would like to arrange your event. Based on our principles, we are ready to offer a wealth of opportunities, both here in the restaurant, at your home or a whole other place. Contact us for a talk about your upcoming wedding, your birthday, your anniversary or any event you would like us to assist with. Events can easily be combined with lectures, talks about food, ingredients and cooking classes.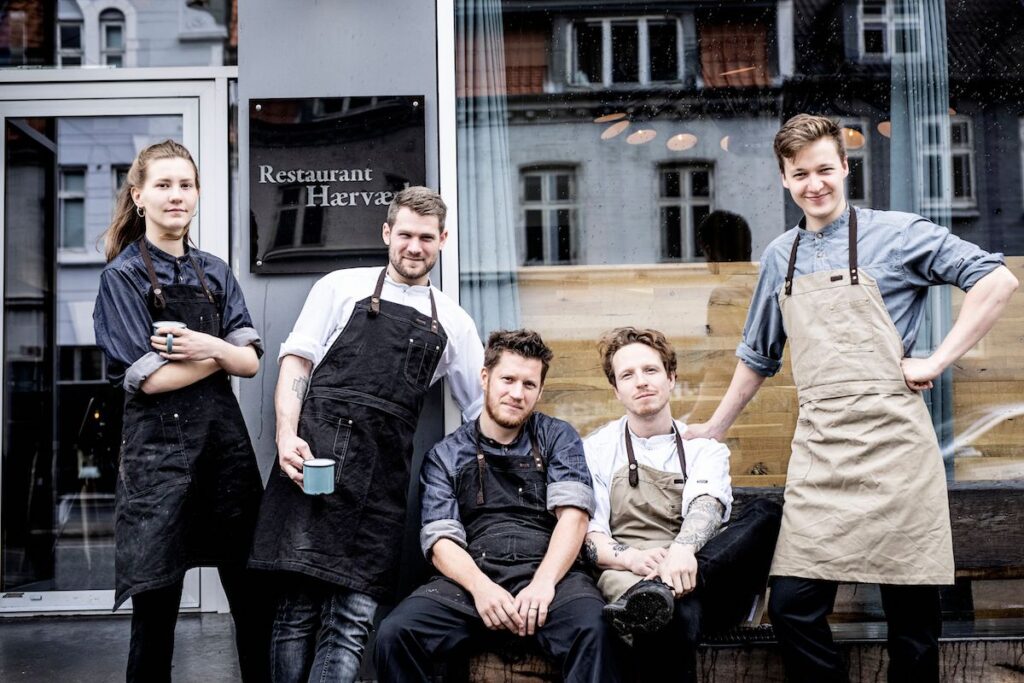 For businesses
If your company is going to hold a special day or evening for the employees, we offer a wide range of possibilties to make the event a truly unique experience. Everything from a simple dinner to a
dinner combined with presentations about food with forethought, our gastronomic journey, tastings, workshops or anything else (for example, where your employees are taken out where the food grows and lives and then cooking it with us). The event can be held in the restaurant, at your company or another appropriate venue.
Sustainable reorganization
If you have a kitchen that needs to be converted to organic or in a more sustainable direction, you would like to be able to handle completely fresh produce, whole animals or start cooperation with local producers, then we are also available. It can be anything from planning to teaching or just an inspirational peptalk with the staff. We advise and teach towards more forethought in Danish kitchens. Contact Rune for a no-obligation talk.